Naval Gun Battery Karola and Kora
In 1942, the German Navy chose to cancel production of its large surface vessels.
The German heavy cruiser Seydlitz practically was finished in Bremen. Seydlitz's primary armament was eight 203 mm. (8.0in) SKL/60 guns mounted in four twin gun turrets. Placed in superfiring pairs forward and aft armament. Instead, they were sent to reinforce the Atlantic wall and two of these gun turrets were installed in battery Karola built between 1942 and 1944 by the German Navy on the island of Ile de Re, just off the port of La Pallice. The last two turrets was placed in Gun Battery Seydlitz on the island of Ile De Groix, just off the port of Lorient.
The guns were part of the defense area (verteidungsbereich) La Rochelle and with a range of 37 km; the guns would help protect the important port of La Pallice, which contained a large u-boat bunker.
The gun positions were supported by a large command bunker (S497), with a range finder located on a concrete tower approximately 25 meters high. Together with bunkers for close defense, crew shelters, air defenses and ammunition.
Army battery Kora was also on the island of Ile De Ré and was equipped with four 220 mm. guns placed in open ring positions. The fire Control for battery Korah was from the command bunker for Battery Karola.
In 1944, La Rochelle was upgraded to fortress, a name that was used only when an area was so heavily fortified that it was considered impossible to conquer.
On 12 September 1944, the Allies had surrounded the entire fort and a long siege began. The base was defended by 20.000 German soldiers and the siege continued until the capitulation. During this time, all supplies to the base were provided by u-boats.
The third May 1945 the last u-boat (U-255) arrived with fuel and supplies to the besieged base. It left the base again two days later and 8 May the German garrison surrendered to the Allies.
In 2002, the remains of the gun batteries on the Ile de Ré were listed as a protected site.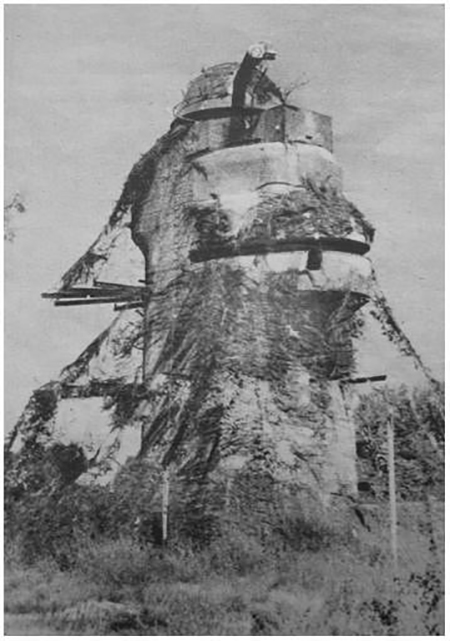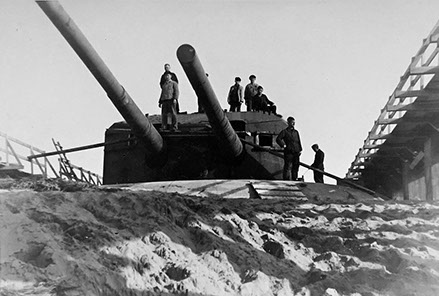 " When I had been there, years ago, it was a little bit difficult and seemed also dangerous to reach, because all the premises were shown as Military Zone, do not enter. Zone militaire entree interdit sous peine d amende "