Naval Gun Battery Plouharnel
Gun Battery Plouharnel is located on the Quiberon peninsula in southern Brittany. Plouharnel battery, as part of Festung Lorient, would have protected the waters south of the port. The battery Consisted of three 340 mm. railway guns and were placed in open terrain protected by reinforced concrete walls.
In addition to the three guns, Battery Plouharnel included bunkers for munitions, crew, air defense, close combat and a 14-meter high fire command bunker.
Erwin Rommel was responsible for the German defense in the west and went on an inspection tour along the Atlantic wall. In April 1944 Rommel visited battery Plouharnel.
After the Allied landings and the advance through Bretagne, battery Plouharnel's guns along with the rest of Lorient were besieged by the Allies. It was not until March 1945, that the guns at Plouharnel were captured after a prolonged bombardment by Allied artillery. The rest of Lorient remained in German hands until 10 May 1945.
After the War, the area became a French army, testing ground for a number of years. The site is now open to the public.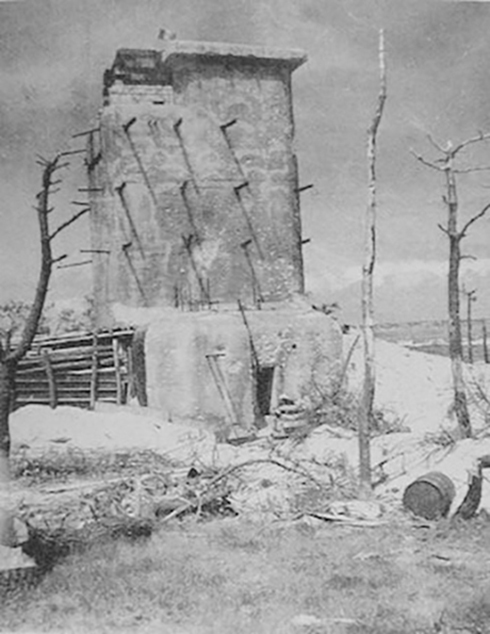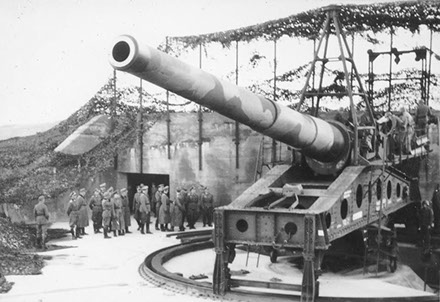 " I came across this site completely by accident, after seeing a bunker to the right of the D768 road to Quiberon just after the railway level crossing. We parked and walked beneath the trees and the whole site opens up the more you walk towards to dunes. It was thoroughly amazing, as you begin to interpret the site with the various bunkers, tracks and command tower. Look out for the lines of bomb craters leading to destroyed bunkers and shrapnel. If you drive into the middle of the site, you can drop off your family for a day on the magnificent beach whilst you explore. Wildlife everywhere including lizards scattering as you approach the concrete reinforcements. The damage can be a bit eerie for some but if you are not going to Normandy then this and nearby St Nazaire are fascinating. "
Casey9283